Optimizing Your Reputation is the Key to Recovery for the Hotel Industry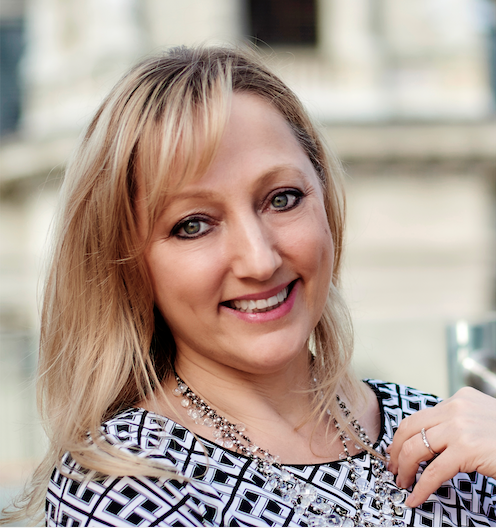 Guest post by Adele Gutman, CHBA, CHDM
While millions of people are vaccinated and travel has significantly rebounded, the COVID-19 pandemic continues to bring uncertainty to our world, particularly those in the hospitality industry. Travelers' needs continue to evolve faster than most hospitality companies are able process. But for companies who create a culture that embraces agility and innovation with a focus on adapting to travelers' ever-changing expectations, the recovery will ramp up faster, and may well bring business back stronger than before.
Many hospitality companies are looking at this moment as a time to reset and create a better corporate culture for their employees. But culture is not about ping pong tables and unlimited vacation days. This is about inspiration, inclusion, and innovation. It's about empowerment. It's about taking the mission statement out of the drawer and truly living each day by the principles that we want to be known for.
BUILDING TRAVELER CONFIDENCE
For most hotels, the struggle is still very real. While some resorts and vacation homes are among the more fortunate, for many hotels in the world it may be years before revenue will return to their pre-COVID peaks. For complete recovery, we will need time to grow demand for all travel markets including international leisure travel, large events, conferences, and business travel.
Social proof will be one of the most essential ways that properties, venues, and destinations can build trust, consumer confidence, and anticipation for their unique experiences. A study from TrustYou indicates that 95% of people look at reviews during their hotel search and travelers are 3.9x more likely to book a higher rated hotel. Over 400 million travelers each month look to Tripadvisor to help them with their trip planning, and the hotels with higher review ratings place higher in Tripadvisor's rankings. Since user-generated content is earned media – that means free marketing – reviews and social media shares from your past guests are one of the most cost-effective means of advertising. More importantly, the opinions relayed by past travelers are also far more credible and compelling stories than any self-made claims coming from our marketing or public relations departments. Reviews are especially helpful in creating trust when there is a high volume of recent positive reviews, and negative reviews are responded to by management in a personalized and organic way that leaves the reader feeling confident that action was taken to correct the issue.
THE WORLD'S MOST UNDERUTILIZED MARKETING TOOL
What if I were to tell you that there is a daily discipline that any hospitality professional can embrace, and if you weave it into the daily routine of your business, you can simultaneously support many of your key goals? Can you imagine one skill set you can add to your leadership style that helps you increase employee satisfaction and elevate expertise and engagement, and boost your profit line, and lift ADR and occupancy, and save both time and money, all while enhancing guest loyalty and inspiring five-star reviews?
Have you guessed it yet? I call it Reputation Optimization, but some just call it great leadership. Some call it a guest-centric culture of continuous improvement. Whatever you call it, reputation is the most misunderstood and underutilized opportunity to make every aspect of your operation run more smoothly, with less drama and greater profitability. So I invite you to toss aside what you think you may know about "reputation management" and let me share with you some proven principles that will give you real results.
WORKING SMARTER, NOT HARDER
As someone who has coached the management of a hotel that was recognized as the #1 hotel in the world on the 2017 Tripadvisor Travelers Choice Awards, and whose four New York properties stayed on top of the list of New York City hotels on Tripadvisor for 15 years, I can tell you that there is a system – actually, a daily discipline – for inspiring enthusiastic five-star reviews. I can also assure you that it does take work and a bit of a learning curve to get started. However, with time and consistency, even when done imperfectly, reputation cultivation is a highly efficient way to let the voice of the customer help you run a prosperous hotel that will actually save you from wasting time and money in the long run.
A hotel with a strong focus on reputation optimization has a team that is fully aligned in continuously improving the guests' experience to create fans for life who will return and be brand ambassadors for our service, attracting more travelers to your door thanks to a highly elevated online presence.
Reputation management tools like Tripadvisor's Reputation Pro can also help hoteliers optimize their reputation. Reputation Pro is a reputation management tool that helps improve review collection and recognize opportunities to impact the guest experience in ways your customers care about most. With Reputation Pro, you can work directly with Tripadvisor to impact your ranking on our platform. You'll get real-time review notifications, see all reviews on one centralized dashboard, and benefit from an expedient way for owners, managers, and teams to monitor issues as they arise and collaborate to determine root causes and creative solutions. 
A property without a focus on excellence in guest-centricity is working with a proverbial leaky bucket. The holes in the bucket are leaking revenue from guests who won't return and won't refer others. The holes can tighten only when we bridge the gaps between what management thinks the experience is like, what marketing says our experience is like, and the reality of what our most critical guests feel about the true experience they have received while in our care.
While we are working hard to find new guests and new revenue, we are simultaneously letting a large percentage of our guests slip away due to a lack of attention and connection. Guests slip away not only in cases where something went wrong but often in cases where they simply did not leave feeling they completely cared for, appreciated, and respected, as a valued customer who chose to stay with you among many other options. Sales, marketing and revenue teams now must spend so much more time and money replacing lost business rather than building upon our existing business.
Consumer trust has never been so important as it is now for hotels. No matter what your current reputation is, today is always the perfect time to begin to build your future reputation, one guest at a time.
Adele Gutman has been honored as one of the Top 25 Outstanding Minds in Hospitality Sales & Marketing for her many award-winning achievements in reputation marketing from HSMAI. Adele is on a mission to help hoteliers, healthcare professionals, and all service industries implement the award-winning Five Star Review System she developed over decades in hospitality. As host of the Hospitality Reputation Marketing Podcast: Get Great Reviews, Adele is devoted to helping hoteliers achieve their personal best reputation goals.​
||takey:insights_last_updated:20210929||